TABLE OF CONTENTS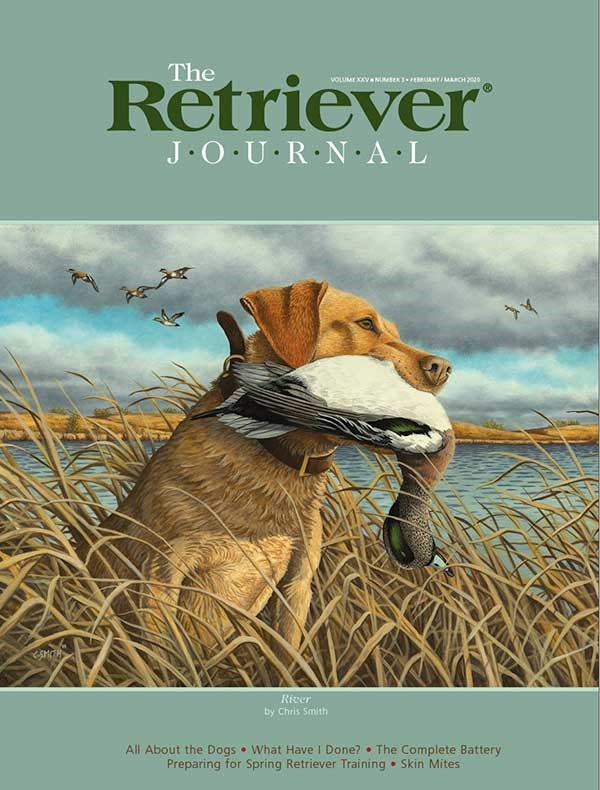 Features
It's All About the Dogs
By E. Donnall Thomas Jr.
Will Bird Migrations Start Changing?
By Steve Smith
What Have I Done?
By Charles Journey
The Puppy Paradox
A Photo Essay
The Last Retrieve
By Chris Smith
Spring Retriever Training
By Tom Keer
Departments
Favorite Covers
River.
By Chris Smith
Training Champions
Three blinds.
By Danny Farmer
The Vet's Office
Skin mites.
By Dr. Ben J. Character
The Wingshooter
The complete battery.
By Steve Smith
Do-it-Yourself Duck Dog
Sitting on the whistle.
By Ryan Eder
Waterfowling North America
Last hurrah.
By Doug Larsen
et al.
Subscriber Photos
Your Dog & You
False expectations.
By George Hickox
The View From the Pier
By Casimer "Cas" Cecum