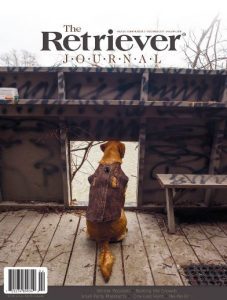 Winter Roosters
By E. Donnall Thomas Jr.
Far from the Madding – and Maddening – Crowds
By Steve Smith
Oh Bother, Oh Boy, Oh Crap
By Chris Smith
Small Party Pheasant Techniques
By Steve Smith
One Last Hunt
A Photo Essay
Departments                           
Training Champions: Marking setup for head-swinging
By Danny Farmer
The Wingshooter: Cold weather pheasant shooting
By Steve Smith
Waterfowling North America: Some mid to late season tips
By Doug Larsen
The Vet's Office: Hypothermia, dehydration, and Bordetella.
By Dr. Ben J. Character
Do It Yourself Duck Dog: The no-no drill
By Ryan Eder
et al.
Your Dog & You: Game day success
By George Hickox
Product Review
Subscriber Forum
Subscriber Photos